"WHERE SAFETY IS PARAMOUNT TO OUR SUCCESS"
VISIT OUR SAFETY SUPPLY STORE
FR Clothing, Boots, Hardhats, Safety Glasses, Spill Kits, Sorbents, Fire Extinguishers and much more!
PROFESSIONAL, BEST-PRACTICE SAFETY PROCEDURES

OSHA CERTIFIED TRAINING

SAFELAND USA CERTIFIED & TRAINING

FIRST AID, CPR, & AED TRAINING

ISNETWORLD

JSA, INCIDENT REPORTING & INVESTIGATION

PPE & EMERGENCY RESPONSE
BMP
COMPLIANCE
MONITORING & REPORTING
SITE INSPECTIONS
SPILL RESPONSE
WATER TESTING & SAMPLING
EROSION AND SEDIMENT CONTROL
PROJECT MANAGEMENT

PERMITTING & MAPPING

LEASING, TITLE, & CURATIVE

ACQUISITIONS & DIVESTITURE

PRODUCTION, MIDSTREAM & STORAGE

MARCELLUS, UTICA, FERC

COMPLIANCE, DUE DILIGENCE
SAFETY
Protecting each other like family while sustaining the environment in which we work.
INTEGRITY
Being respectful, honest and upholding strong moral principles.
ACCOUNTABILITY
Reliability, personal responsibility, a willingness to accept responsibility for our actions.
COURAGE
Heart of our values, to do what is right and adhere to a higher standard of personal conduct.
EXCELLENCE
Exceed expectations, persistent commitment, the pursuit of highest quality to our clients and community. Be the best, and give the best.
ABOUT US
Small family-owned and operated business in the Appalachian Basin


Paramount Energy is a company dedicated to providing superior customer service and quality, consulting in various aspects of the energy industry with the pursuit of safety first. Safety is more than a priority to Paramount, it is a part of us so that every employee, contractor and client comes and goes safely.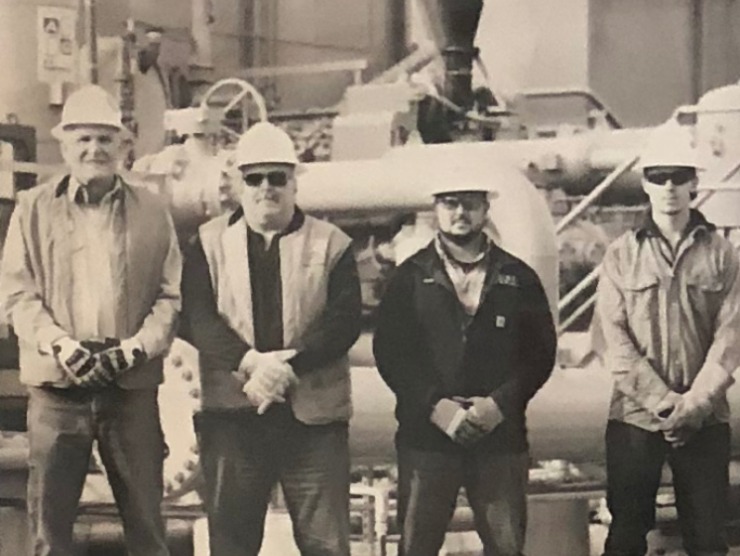 We maintain a work environment that is honest, friendly, fair and creative which respects diversity and new ideas, where hard work is key and greatly rewarded.
We encourage employees to continually think about working safe, what it takes to maintain a safe work environment and train them to mitigate hazards. Through our commitment to Health, Safety, and the Environment excellence, we ensure our clients, employees, families and peers to make a difference in the professional work place and everyday life.
CONTACT US
Paramount Office Coordinates 39.1006 -80.3915
Want to know more?
Get in touch with us today.